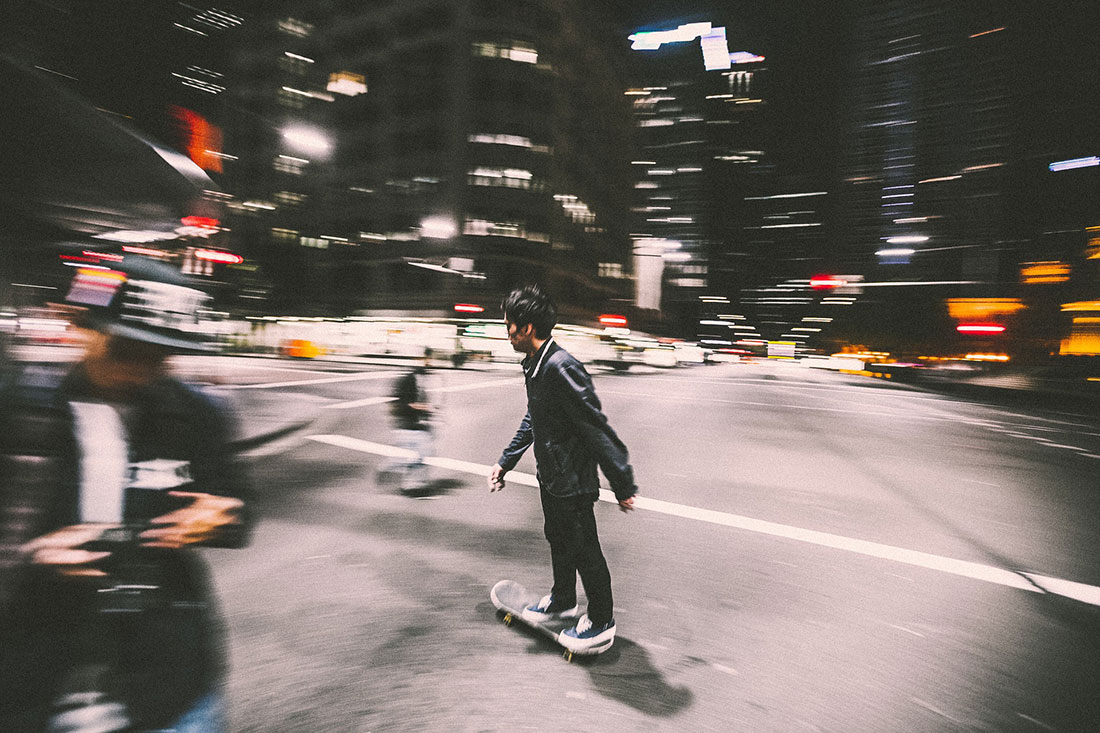 Electric skateboards are all the rage these days and they're an excellent alternative to hoverboards for both children and adults. Electric skateboards or "boosted boards" or "boosted skateboards" come in several different varieties, ranging from skateboards that don't look like they're powered until you look closely, to skateboards that look super futuristic.
Best Electric Skateboards
Swagtron Swagskate NG-3 Electric Skateboard
If your teen has been begging for an electric skateboard or you're looking for an affordable, budget-priced option, the NG-3 is a great starter board. As one of the best-known hoverboard brands, Swagtron is well known for its electric rides, it's no surprise they offer a great electric skateboard for kids and teens. This compact board features a strong but lightweight polypropylene board sized perfectly for young riders. Clocking in under 8 lbs of weight, it's easy for kids and teens to carry.
Full-sized adults will find this board is not for them. The compact size only supports riders up to 150 lbs. Leave this one for the youths.
The way this electric skateboard works is it uses "kick to cruise", which locks in with your current speeds up to 9 mph, letting you easily set the pace. It also has built-in sensors that detect the rider's weight, automatically stopping the board if the rider hops off. Riding this board is intuitive–it's like your natural moves have extra power behind them. Perfect for practicing tricks around the skatepark or cruising around campus, this is a fantastic entry-level board.
Board Size: 9″ by 20″ deck, 72mm wheels
Max Speed: 9..3 mph
Max Distance: 4-6 miles
Rider Weight Range: 44 lb. to 150 lbs.
Charging Time: 1.5 hours
Notable features: Weighs 7.7 lbs., Move More technology (kick to cruise), smart sensors, auto-stop,
---
Teamgee H5 Electric Skateboard
If you're looking for an electric skateboard for commuting or zipping around campus, this longboard from TeamFee is a great option. Featuring a drop-through deck, the H5 is 15-20mm lower to the ground than most electric skateboards. Hills are no longer the foe of your commute, as this board can easily handle gentle slopes and hills with up to 20-degree climbs.
This board is great for new riders and skateboarding pros. Beginners can use cruising speed (11 mph) and then work up to fast mode (22 mph) to really zip around. One of the downsides of this board is it does require using a remote when you ride. The remote has an LCD screen to control speed, brakes, and direction (forward or backward).
In addition to charging in under 2 hours, this model also features regenerative charging. This is a concept often seen in hybrid cars. When you're going downhill, it recharges the battery on the go, giving you more ride time.
The TeamGee H5 is a great option for students and adults looking for a fast way to get around with a little bit of an electric boost.
Board Size: 8.46 in by 40 in deck
Max Speed: 22 mph
Max Distance: 11 miles
Rider Weight Range: up to 220 lbs
Charging Time: 2 hours
Notable features: Ul certification E503354, wireless controller (speed and direction), 20 degree hill climb, downhill regenrative battery
---
RazorX Cruiser Electric Skateboard
Razor has dominated the market for hoverboards and electric scooters, so it's no surprise that their RazorX Cruiser is one of the best electric skateboards. This kick-to-start electric skateboard is controlled using a wireless hand-held remote. You can reach cruising speeds of up to 10 mph for plenty of fun riding in your neighborhood or on campus. The speed is easily adjusted with a joystick on the controller, allowing for as much speed as you need as you ride.
The RazorX Cruise lacks the speed and range of more expensive boards targeted toward adults. This is a good entry-level board for younger riders. While this board is marketed towards kids and teens, it can be ridden by adults under 220 lbs. It will not work for long commutes or go fast enough for street riding in urban areas. Recommended for ages 9 and older.
Board Size: 29.7 in long deck, 80mm wheels
Max Speed: 10 mph
Max Ride Time: 40 minutes, 6.5 miles
Rider Weight Range: up to 220 lbs
Notable features: 125 watt motor, wireless remote
---
Boosted Mini X Electric Skateboard
If you're a commuter that has a need for speed, you may want to shell out the money for the Boosted Mini X. This board may be small, but it really packs a punch. The 1000 watt motor gives you rides with speeds up to 20 mph for 14 miles of riding distance. The composite deck has a unique Deep Dish concave shape so your feet "lock-in" giving you maximum control as you maneuver life's surprises. Urban commuters can easily combine this board with other types of transportation as the smaller size stows easily on a bus or train.
No matter your experience level, you can easily learn to ride the Mini X. It comes with three riding modes from Beginner to Pro. Control your board with the ergonomic remote. It fits so perfectly in your hand that it becomes an extension of your body as you control speed and braking with ease. The regenerative braking helps charge your board while you're riding.
Board Size: 11″ wide by 29.5″ long deck, 80 mm wheels
Max Speed: 20 mph
Max Distance: 14 miles
Rider Weight Range: up to 250 lbs.
Notable features: 20% degree climb, composite deck, smartphone app (iOS and Android), wireless remote, regenerative braking, 3 ride modes, 16 lb. weight
---
SKATEBOLT Tornado Electric Skateboard
If you want to go fast, then this is the fastest hoverboard on our list. The Skatebolt Tornado brings the power and the speed, with the 500w motor topping out at 25 mph. If you want a casual ride, "normal mode" tops out at 13.75 mph. It also offers an incredible range of 15 to 20 miles, making it perfect for commuting or just zipping around campus between classes. Combine it with a public transportation commute to get even further. The longboard is made of northeast maple which comfortably supports riders up to 280 lbs., making it a great choice for most adults.
Like most electric skateboards, this model comes with a wireless remote to let you control speed, braking, and direction. It also controls the tail lights for increased visibility. While the Tornado is more expensive than some competitors, it offers great value in its speed and battery life that is worth the surcharge.
Board Size: 9.4″ wide by 38″ long, 90mm wheels
Max Speed: 25 mph
Max Distance: 15-20 miles
Rider Weight Range: up to 280 lbs.
Charging Time:
Notable features: 25 degree climb, wireless remote, 500w motor, taillights, 6 month warranty
---
As with regular skateboards, hoverboards and other mobility devices we recommend wearing appropriate safety gear. Check out our list of children's helmets and adult helmets.