2017 Updates: Due to new safety regulations, hoverboards are available again to buy in the USA. We are updating our articles as the new items are available for purchase.
Safe hoverboards for sale in 2017.
Hoverboards can be expensive, even sometimes retailing for more than $1,000 in some cases. Luckily, a number of manufacturers are now making cheap hoverboards that sell for as little as a few hundred dollars. As with most things, you get what you pay for when you're buying cheap hoverboards. But if you're new to hoverboards or on a budget, these can make a great purchase or gift for newbies. You can always upgrade to a fancier model later.
Here are some of the best reviewed cheap hoverboards on Amazon:
Refurbished Monorover R2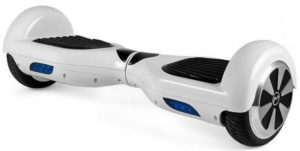 Prices on hoverboards are currently extremely competitive, so it's hard to find a deal on new glideboards. If you're willing to buy a refurbished model you can save a lot of money. Monorover offers refurbished versions of their R2 self-balancing scooter. These are units that were returned to Monorover and repaired in-house by their technicians. This is a full overhaul which involves the replacement of any internal parts that do not reach the inspection criteria.
There are some downsides to these refurbished hoverboards. They may have aesthetic damage on the exterior of the unit. They also do not come with any sort of warranty.
Pricing at the time of this writing is $199. If you buy multiple at once you can save even more. This is the perfect option if you're looking to buy hoverboards for the whole family.
Available colors: black, red, white
Notable features: blue LED lights, 9-12 mile ride range, rider weight limit of 225 lbs, charge time of 2-3 hours, comes with an instruction manual
---
Zeorg Personal Mobility Device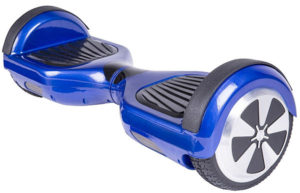 The Zeorg is a great affordable option if you're looking for a budget hoverboard. The self balancing scooter can go up a 15% incline, making it perfect for streets, sidewalks, and parks. This hoverboard supports up to 206 lbs so it's a good option for kids and adults. Front LED lights make it safer to use at night and in the evening.
At the time of this writing, the Zeorg hoverboard is priced at just under $200.
Notable features: front LED lights, fast charging, supports up to 260 lbs, rides up to a 15% incline
---
---
HP95 2 Wheel Self Balancing Hoverboard Electric Scooter
(CURRENTLY UNAVAILABLE)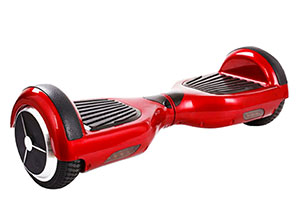 The HP95 2 Wheel Self Balancing Hoverboard Electric Scooter is a cheap hoverboard that comes in a variety of colors, but at the time of writing, the red model is the cheapest, offering a discount of about 50% from some of the other color choices. (When you read this, be sure to check out the link to see if other colors are cheaper as prices may have shifted.) The max speed of this scooter is about 10km/h (or 6.21 miles per hour). Like many other popular hoverboard models, this cheap hoverboard features two lights on the front of the model to light the way in front of the scooter.
Hoverboost Hoverboard (CURRENTLY UNAVAILABLE)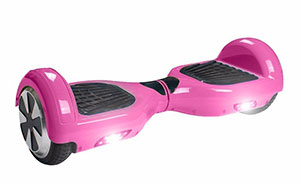 The Hoverboost Hoverboard comes in a few colors that most don't come in: pink and green. And it just so happens that the pink model and the green model have a bit of a discount from the other identically built hoverboards in this line. Be sure to check the alternate colors though because pricing may have shifted by the time you read this. This hoverboard has a low battery indicator built in: when the battery gets down to about 10% the unit will slow down and beep to let you know it's time to charge it again.
Adsen Kids Electric Scooter Balance Board (CURRENTLY UNAVAILABLE)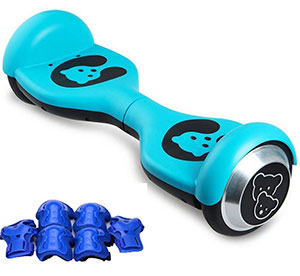 Here's an especially cute hoverboard for kids (Related: more of the best hoverboards for kids). It's smaller than adult size hoverboards, with wheel diameters of closer to 5 inches than the 8 inch adult models. The footboards are also child sized. This cheap hoverboard also comes with safety gear in the form of child sized kneepads, elbow pads, wrist pads and palm pads. It also goes slower than an adult electric scooter, clocking out at about 3 miles per hour, or about half the speed of adult hoverboards and glideboards. This child size hoverboard is also lighter than adult hoverboards, weighing only about 15 pounds (compare to about twice that for an adult size hoverboard).
Mini Smart Drifting Two Wheel Self Balancing Electric Scooter (CURRENTLY UNAVAILABLE)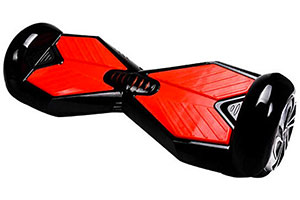 The Mini Smart Drifting Two Wheel Self Balancing Electric Scooter is a cheap adult sized hoverboard available at a substantial discount from comparable models. At 24 pounds it weighs slightly less than other models. It does not feature lights but has a battery indicator LED to give you a sense of how much battery is left. Be sure to check the reviews for this item however, since some of them aren't so great.